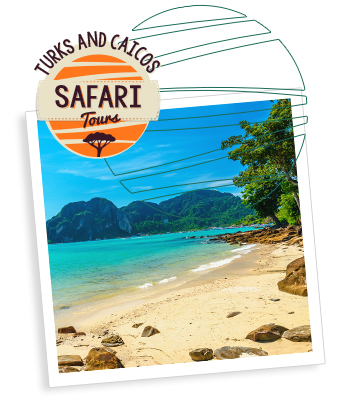 About TCI Safari Tours ...
A family owned business that has successfully run charter boat businesses and island tours around the Caribbean including Turks and Caicos, Barbados and Sint Maarten.
An innovative tour company with exciting, off-the-beaten-track routes where our fun and friendly tour guides expose you to the island's most scenic locations in our specially designed jeeps to ensure your comfort. Transporting you around Long Bay and Sapodilla and places where only the locals go, experience Pelican Beach and secret hideaways all over the island with our day or stunning sunset tours. Imagine walking down a deserted beach on this beautiful paradise island and snorkeling in the crystal clear Caribbean Sea as one of the highlights of your journey with us. Our professional and well trained team will promise to deliver the best in service as you enjoy this island adventure. Whether you are a first-time or experienced traveler you will be treated to amazing sights and can immerse yourself into the local culture with our very popular tailor-made safari, ideal for special occasions. Allow our tour guides to entertain and enlighten you with a unique perspective on the beautiful island of Providenciales.
Book your place on our tours 7 days in advance for 10% discount!